Shuyang ITAD household waste treatment center integrated automated system
Publish Date:2012-01-30
Project background
Shuyang ITAD household waste treatment center is a large environment facility with intensive and high integrated techniques. To meet the requirement to urban household waste modern integrated treatment and the treatment center scientific management, in the processing design, philosophy and technology about multi-points processing control and automated production line system control have been widely used. The treatment center central control system is the central nervous system of the plant. It not only controls and monitors all the equipment running within the plant, but also automatically collects and stores large amount of processing data for analysis and process. The treatment center central control system uses industrial Ethernet, PLC workstations and many process control sensors and other digital informationlized technologies, to accomplish the optimized production process control, reasonable production scheduling and reliable product quality.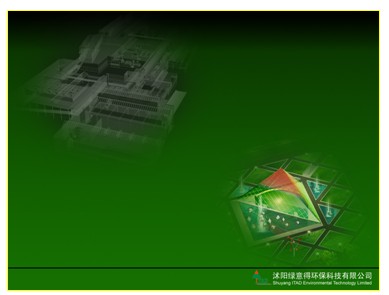 Period of the project
July, 2008 – March, 2009
System structure
Central control system
1 suit of engineer station (SIEMENS STEP7 implemented), 5 suits of remote operator stations (kingview implemented), 1 suit of data server and 1 suit of radio control console.
Network system
10 suits of MOXA industrial fiber switches and 2 suits of MOXA industrial-level switches
Local control system
6 suits of PLC control cabinet (SIEMENS 300 series PLC), 2 suits of PLC consoles (SIEMES 200 series PLC), 12 suits of local operator stations (kingview software) and 4 suits of local four - wire system instrument configured power cabinet (Schneider low-voltage power distribution product)
Main screen control system
8 LCD matching monitor, 1 video controller, 1 video matrix, 1 VGA matrix and 1suit of LED screen
Video monitoring system
Plant monitoring system (35 monitoring points) and safety monitoring system (10 monitoring points), Haikang hard disk recorder is used
Audio broadcast system
Production region (12 circuits) and green area outside of the plant (South region and north region)
Local bridge and pipe network
Weak electricity bridge and video broadcast branch pipes
Traffic system
2 suits of traffic light and road brakes respectively
Network topology