The control system of the first period of sodium hydroxide and vinyl chloride project
Publish Date:2012-01-30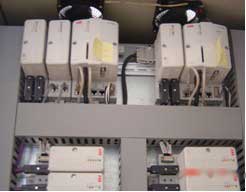 Project introduction
Project background
Shanghai sodium hydroxide and vinyl chloride project is invested by Shanghai Tianyuan Union, Shanghai Chlor-Alkali Chemical Co., Ltd and Shanghai Coking & Chemical Corporation. The project is the main project in 900000t/year vinyl chloride project with a total investment of 3.698 billion Yuan.
Tianyuan company sodium hydroxide plant locates between SECCO and BASF, which is considered as the important ring in the industry link of chemical industry region "product and project integration". The equipment will use the ethylene from SECCO as the raw material and produce chlorine for BASF producing MDI/TDI, and recycle the byproduct hydrogen chloride from BASF. The link achieves the exchange and ex-supply between the corporations, reduce the production cost greatly.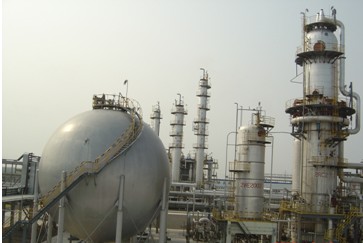 Project scale
250000t/years sodium hydroxide
300000t/years vinyl chloride
Network topology
System function
The system consists of local controller, network equipment, server and operator station.
Local controller involves 6 suits of redundancy and 1 non-redundancy ABB high performance AC800M DCS controllers to adjust and control the process of the plant.
ESD uses ABB industrial fault-tolerant safety system Advant Safguard 400, connects all the safety equipment and wirelessly connects with DCS system
Network uses HIRSCHMANN RS2, a Mice series industrial-level card-track fiber switch, which achieves the network redundancy and high speed and reliable data transmission.
Upper system consists of 2 suits of high performance redundancy HP server and 14 HP workstations integrated with ABB 800xA DCS software.